5 Best Action Camera for Motovlogging
5 Best Camera for Motovlogging
Choosing the best action camera for motovlogging is quite a challenge now. That's because the market offers an extensive range of motovlogging cameras, microphones, mounts, and other equipment.
Action cameras are recognized as the best accessory to start with motovlogging. But take note that the action cameras are a bit pricey because of their impressive tech-traits.
So, when heading to start with your first motovlog, make sure to choose an action camera that can keep up with your speed. You will both need quality and agility to rock the social media.
Best Action Camera for Motovlogging – Top 5
The world of motovlogging is expanding like anything. And if you are new to this world, you'll need some time to identify how many accessories are actually required to start motovlogging.
Action cameras for motovlogging are not the usual video recording devices but super cameras that cover wider area clearly. These cameras are the first choice for professionals as well the beginners, as it covers a wide field of view, slow motions, and fast moving objects.
Let's take a look at a quick comparison table for the best action cameras for motovlogging before digging into more details;
This might be the old version camera when compared to the latest GoPros, but the features in this are truly mesmerizing. The GoPro Hero 6 is an impressive motovlogging camera with more processing power. It has optimized GP1 processor, which delivers superior image and video quality.
The motovlogging camera allows capturing ultra HD 4K and 1080p video at 60fps. The camera also has image stabilization to give quality results.
Technical Features
Durable, sturdy, and waterproof design
Ultra HD 4K video recording at 60fps
Wi-Fi and Bluetooth connectivity
Best budget-friendly option
GP1 processor for more processing power
4K, 2.7K, and 1080p HD resolution video mode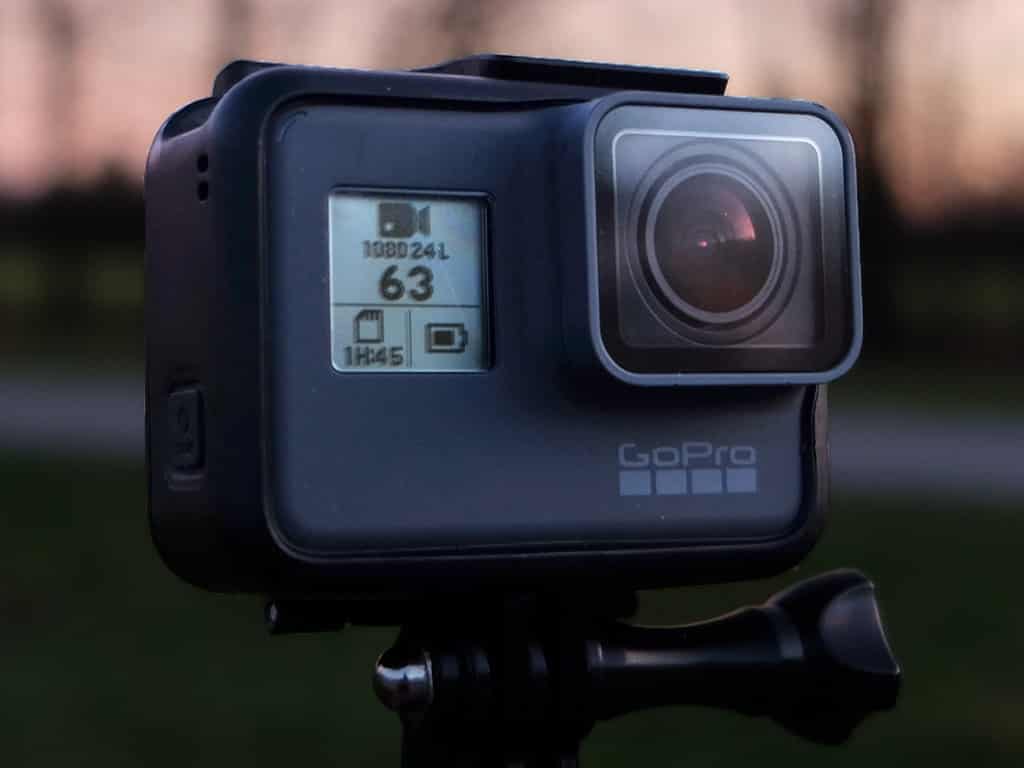 Motovlogging professionals mostly recommend this action camera to all the beginners. It is a compact, durable, and waterproof camera with impressive features to make your motovlog journey enjoyable and memorable.
GoPro Hero 7 is our top choice for the best motovlogging camera because it's a perfect choice for video recording, stills, nighttime, and underwater shooting. It can be mounted anywhere to shoot the perfect angle of view. The robust design and special plastic frame wrapping ensures extra protection.
Technical Features
12 megapixels camera with improved HDR
4K video recording at 60fps
HyperSmooth 2.0 image stabilization
8x slow-motion feature
Rugged and water proof design for extra durability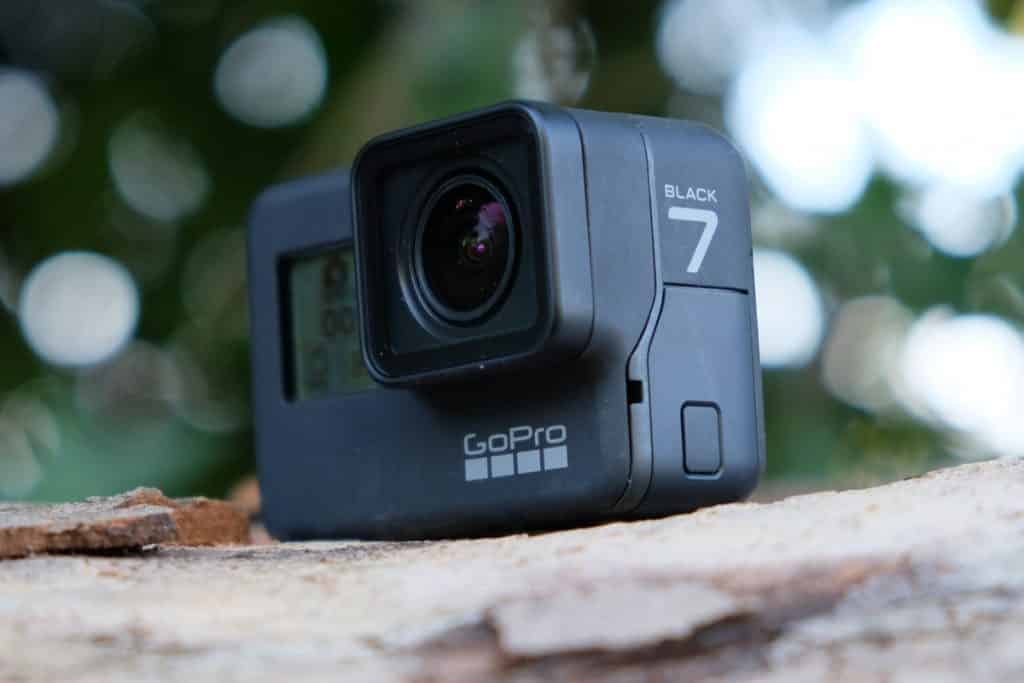 Xiaomi entered the sports and action camera market with this handy little beast. The camera is lightweight and easy to carry. Motovloggers love this camera for its wide angle coverage, 4K video quality, waterproof, and durability.
One thing that maximum people admire about this masterpiece is the Sony image sensor. The camera also has high capacity battery, which allows capturing numerous images and videos without much hassle.
It also has a 2.4 inch touchscreen for easy access to maximum functions. The camera also has Bluetooth and Wi-Fi connectivity for instant photo sharing.
Technical Features
4K video recording at 30fps and 1080p at 100fps
8P raw images with Sony and Ambarella chip sensor
4-inch LCD touchscreen for review and ease of access
Built-in Bluetooth and Wi-Fi support
1450mAh high capacity rechargeable battery
Waterproof and robust design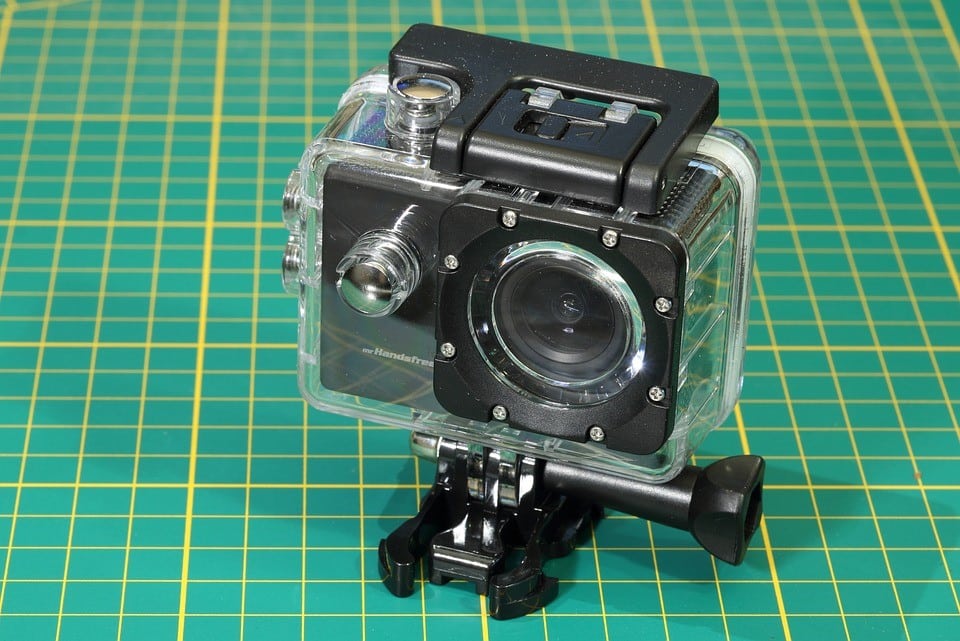 This masterpiece by AKASO is the rival to all the GoPros. The V50 Pro action camera is affordable and feature-rich than many others from the action camera list. The elegant design and touchscreen feature make this device one of the impressive action cameras.
The camera delivers amazing image and video quality. It features 4K video recording at 30fps and 20MP image, which is simply incredible for motovlogging. The camera also supports external microphone to capture crisp details.
Technical Features
4K video recording at 30fps with fast-moving action
Waterproof case with 30meters in-depth range
2-inch high-responsive touchscreen
Electronic image stabilization for stable videos
Built-in Wi-Fi and HDMI output
1100mAh high capacity 2 rechargeable batteries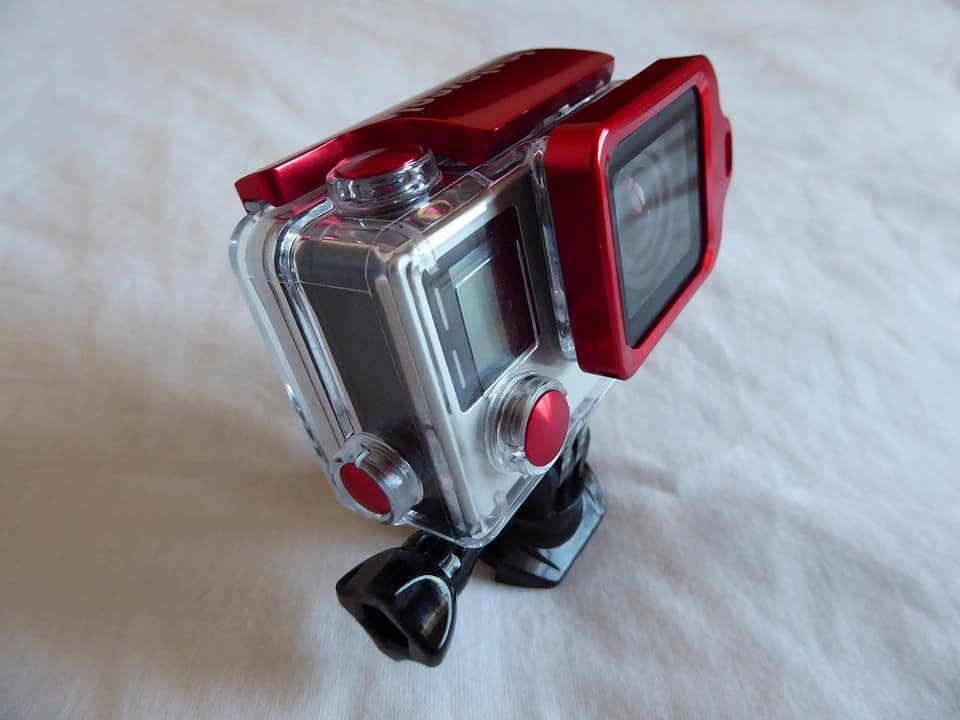 For professional motovlogging, GoPro Hero 8 is the top recommendation from this list. It is the latest and the upgraded version of the GoPros. The device now comes with impressive new features to make motovlogging enjoyable.
This action camera is extremely popular among the motovloggers for its 4K video recording and slow-motion footage. It has 4 digital lenses to capture picture-perfect scenes from your rides.
Technical Features
Ultra HD video recording at 60fps and Full HD at 240fps
Full HD slow-motion footage
Improved image stabilization for stable video recording
Waterproof up to 10 meters
5mm jack adapter to use external microphone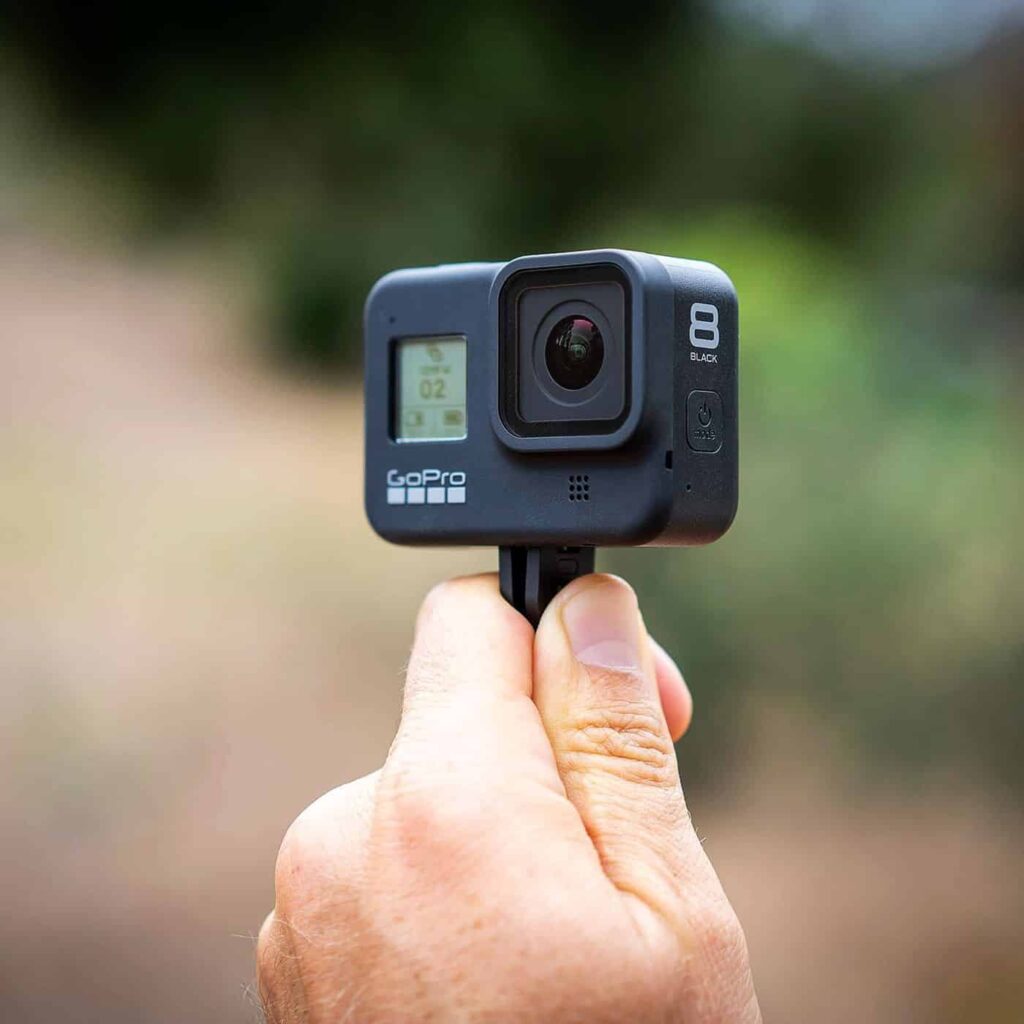 What equipment do i need to start a vlog